Live broadcast of sports events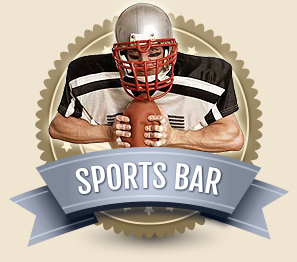 It is well known : beer and sports suit each other perfectly and in order to enjoy a sporting competition at its fair value, living the event in a pub gives another dimension at that time. The pub sports bar KANON offers football, rugby or basketball lovers retransmission of the finest games on big screen.
The passion for sport is to be shared and living some major sporting events in KANON mark the minds of those who "were there". In a charged and warm atmosphere, each major meeting will be broadcasted live on a screen for everyone to lose nothing of the game. The sports bar KANON will thus be the scene of incredible excitement where everyone can watch the games as if they were in a gallery.
The beer will flow and contribute to help each occupant of KANON to follow the sporting event from beginning to end in the best conditions. Once the transmission is complete, it's time to redo the game and analyze with friends any actions that were carried out during the latter.
The so special atmosphere that emanates from every sporting event is deeply felt in the walls of KANON. No need to be an expert to appreciate each retransmission, which will be a golden opportunity to vibrate together in front of a good game and over a good beer. No need to go to the stadium to watch a good sporting event: the big KANON opens its doors to sport fans.